As a new Blogger to WordPress, it's easy to feel completely overwhelmed by the sheer amount of plugins available. What do they all do? Which ones are must-haves, and which can I ignore? What should I look for? In this post, I promise to highlight 7 WordPress Plugins that truly are essential, must-have plugins for ANY WordPress website. And they're all free.
Being able to back up your site on a regular basis is a must. Doing this manually via logging into your web server is time-consuming, and you will need to backup multiple files through your Web Server backend. All In One handles it all for you and is the easiest Plugin for backups I have personally used.
You literally just click one button and you can download a single file which contains your database, posts, plugins, media folder, and everything else associated with your site. To restore, it's just as easy. Just drag and drop your backup file onto the plugins' main page on your Dashboard.
It's good practice to backup your site at regular intervals as well as before making major changes, such as updating WordPress.
If you're looking for someone to manage this all for you, you can read more about our Website Management Services.
There's a variety of free SEO plugins available, but Yoast is one of the most comprehensive. For each page or post, it allows you to specify a keyword, and will analyze your content to determine the keyword density, and will notify you if you need to increase its occurrence. It also allows you to easily insert Meta descriptions and will notify you if there are any areas you need to improve, such as image Alt attributes or outbound links.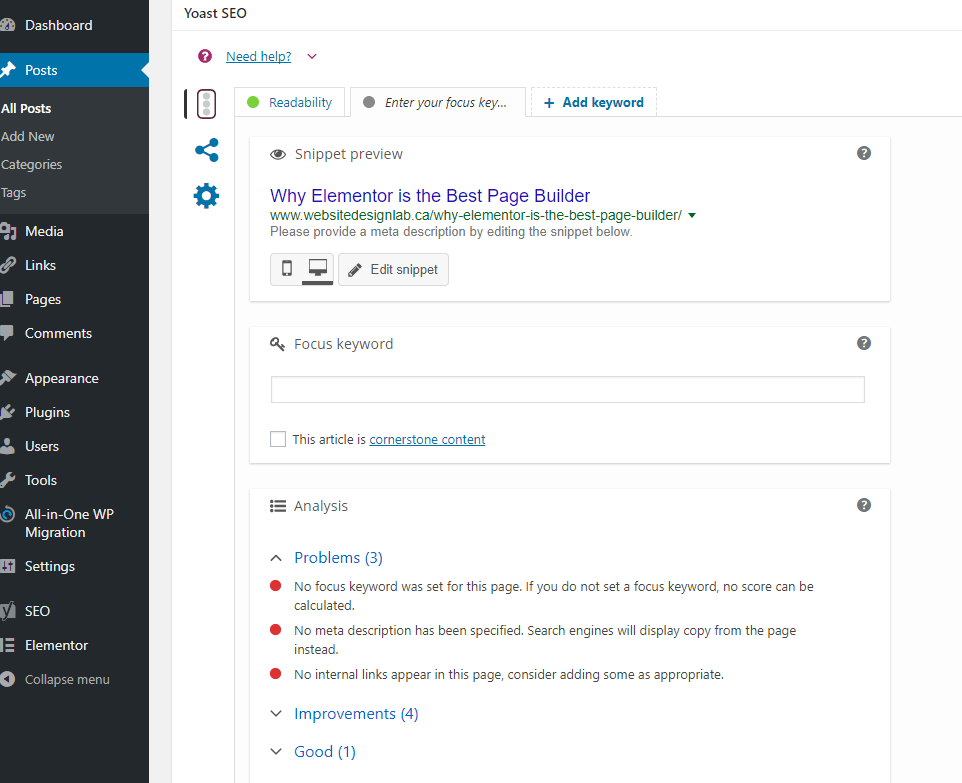 Another free plugin which allows you to optimize the page loading speed of your site. Caching your content, especially images and videos, will dramatically decrease the loading time on your site and is something that Google's algorithm evaluates to determine your Page Speed and hence, your Page Rank. The W3 plugin makes this easy to do. Simply check the appropriate boxes to cache all your content. To further speed up your site, you can minify your CSS and Javascript, but be warned that this can affect how your site is displayed visually. So a full backup is definitely recommended beforehand.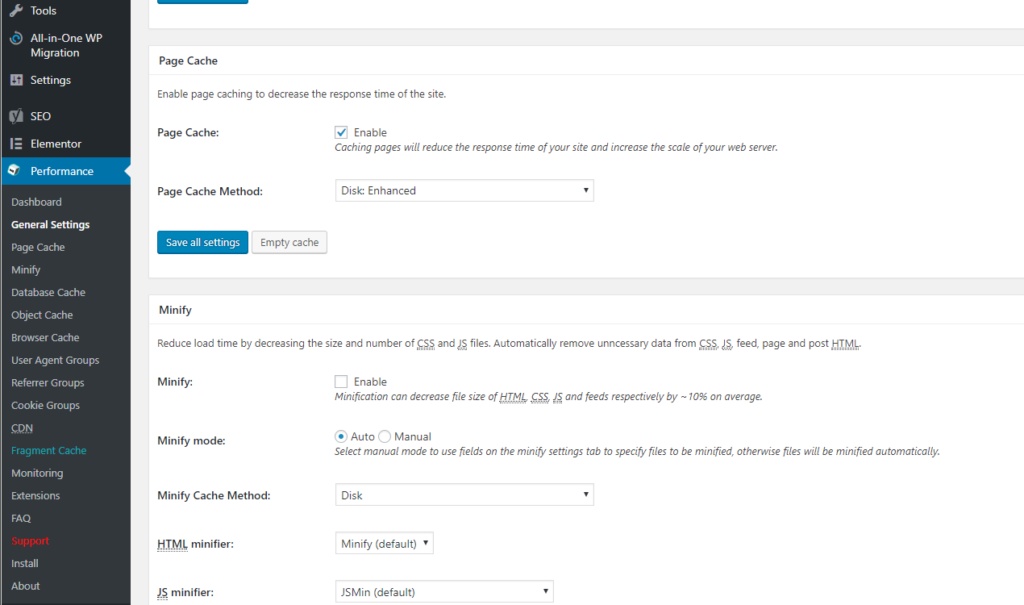 If you're new to WordPress, I bet you just love the fact that every two weeks or so you need to log in to your Dashboard just to check if there are any updates to WordPress, or your Plugins, right? Of course you don't!
I started designing in WordPress after coming from Squarespace and Weebly, which handle all the back-end stuff automatically. So the fact that I was now required to log in regularly to update plugins felt like a huge pain. "You mean in the 21st Century there's no tool to automate this procedure??" I cried in disbelief. My frustrations thankfully came to an end when I discovered Easy Updates Manager. This free plugin lets you automatically set auto-update settings for your WordPress installation as well as any plugins and themes you have installed. You can individually control each of these settings, as well as set the plugin to auto-update all WordPress releases, or if you prefer, only minor ones.
WordPress is the most popular web platform on the planet, and as such, is the target of a ton of hacking. So a security plugin is absolutely needed. After trying a couple of different security plugins, I have personally found All In One WP Security to be the most comprehensive and effective.
One great feature of this plugin is that it protects against Brute Force Attacks and allows you to set up a Captcha on your login screen to make sure that only real humans can log in.
An additional feature which is usually a 'premium' option on other plugins, such as Sucuri, is a basic firewall, which you can enable from the Dashboard.
There are so many options to configure, but in most cases, you only need to enable the 'basic' security settings. You should only enable the 'Intermediate' and 'Advanced' settings if you know what you're doing.
If you're new to WordPress I highly recommend checking out this article on WordPress Security. There is a lot more to security than just installing a plugin, so please give the article a read.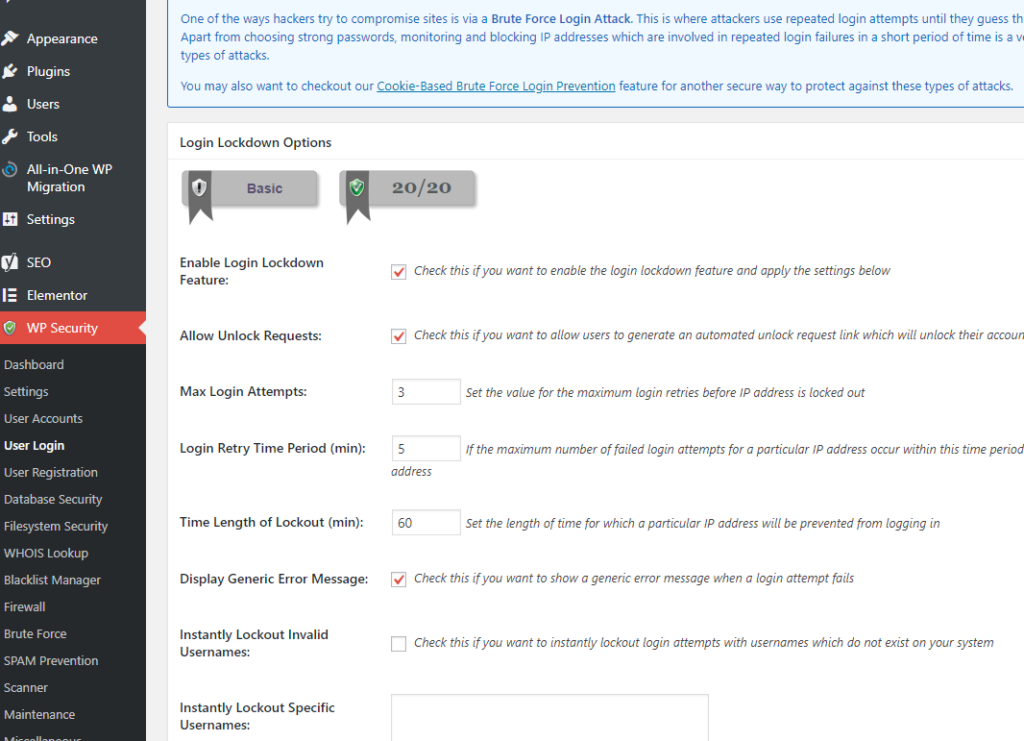 What's the point of spending countless hours writing a blog if nobody ever reads it? Sassy Social Share will help your post to rank higher on Google by making it easier for your readers to share your fantastic content with others.
This plugin makes it super easy to add share buttons to your posts and pages. In fact, once your preferences are set, the 'share' bar will be added automatically to any new post. You can customize these settings from the Dashboard.
It allows you to have a floating interface which is becoming increasingly popular, and quickly allows you to add links to your favourite social media platforms, many of which I haven't even heard of before.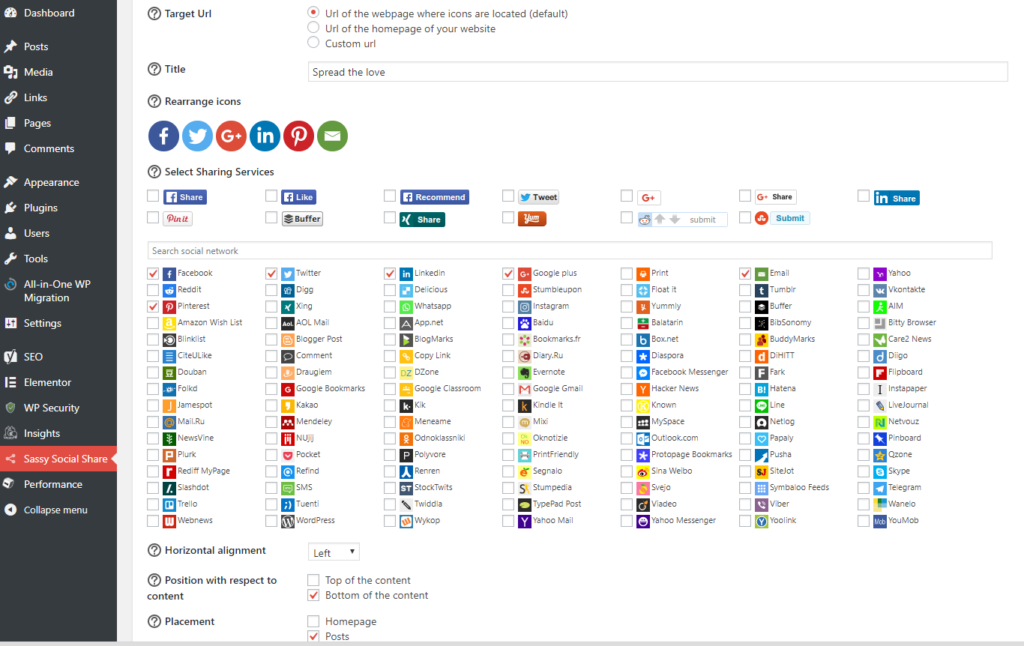 If you're like me, you find the default Google Analytics dashboard confusing. Google is undisputably the best at gathering and compiling information, but absolutely horrible at UI design.
Fortunately, this plugin allows you to view your most important Google Analytics data right from your WordPress Dashboard, such as Page Visits, Views, Bounce Rate, Device Breakdown, and more.
The premium version of the plugin allows you to integrate your Google Search Console data as well.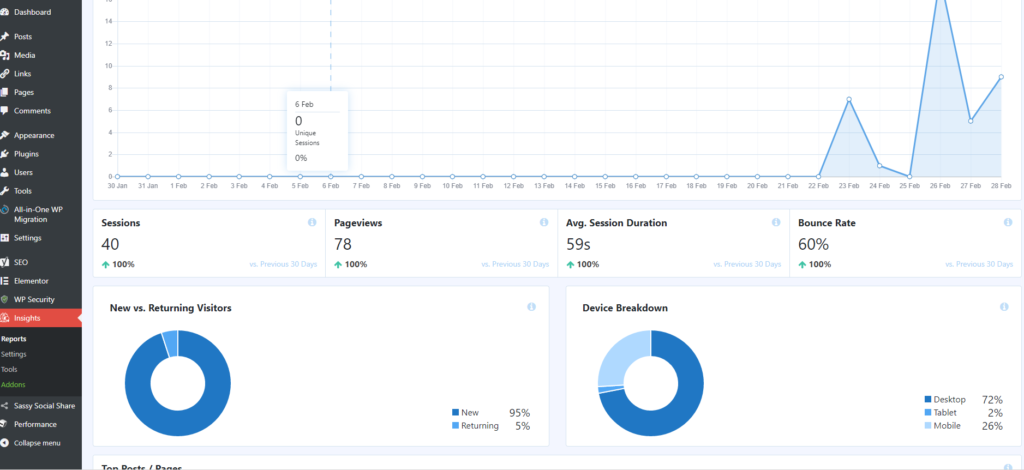 If there are any other 'essential' plugins you have found indispensable for your site, please let me know in the comments below!
And if you're running an E-Commerce site, be sure to read our post about the 7 Best E-Commerce Plugins for WordPress.