Remember buying your first car? That feeling you got when you drove it home for the first time and stood admiring it in the driveway?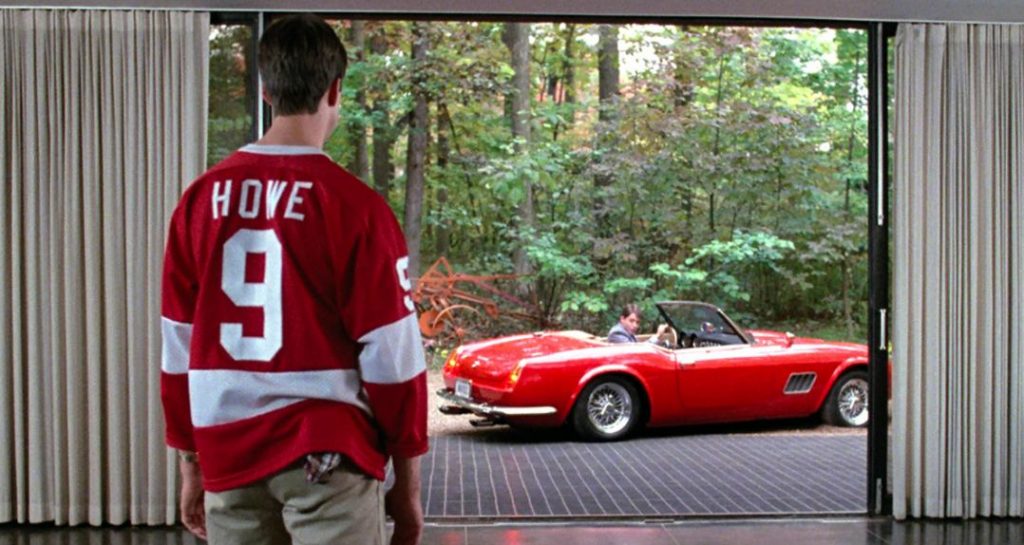 I remember dropping hundreds of dollars just on waxes and polishes, not to mention maintenance items like oil and filters.
We were willing to do this because our car was a big investment, and we wanted to keep it running smooth for a long time to come.
So what does this have to do with website maintenance??
Most of us know the importance of doing regular maintenance on our cars, such as changing the oil and replacing filters. But so many small businesses, more often than not, spend hundreds or thousands of dollars to build their first website, and then walk away from it, assuming it will take care of itself.
Much like our cars, websites need regular maintenance to function properly. Your website, just like your vehicle, is a big investment of time and money, and needs some love and care to keep working at full capacity.
Properly maintaining your site ensures security, boosts traffic, improves SEO, and attracts more visitors. Proper maintenance will ensure that your website will keep brining in revenue for years to come!
Why You Need Regular Website Maintenance
Server Updates
The older a piece of software is, the more time hackers have had to figure out its vulnerabilities.
The first line of defense is your server (which most customers don't even think about). Be wary when choosing a hosting provider. The ultra-budget hosting companies use outdated technology and force you to share server resources with tons of other websites competing for those same resources.
The result? A slow website that runs on outdated code that is easily exploited by hackers.
WordPress and Plugin Updates
Modern websites feature thousands of lines of code, and WordPress sites in particular are a target for hackers.
Why?
Because all WordPress sites are built using the same technology and format. All WordPress websites will have the same basic SQL database setup and PHP configuration files. So a potential hacker knows exactly where to look for vulnerabilities.
This makes it super important to keep the WordPress CMS itself up-to-date, but also any plugins you may have installed.
Reputable plugin developers are constantly updating their software to patch and security vulnerabilities.
SEO
Google often updates their Algorithm to keep up to date with the latest trends. This means that a technique that once worked great to rank high in Google, may not work at all with the latest update. Or worse yet, your site is penalized for it!
Keeping on top of these changes is important to keep your site ranking high in the SERP's.
Another important aspect of SEO is Page Loading Speed. The faster your site loads, the more Google will reward you with a higher search score. Ideally, you want your page to load in four seconds or less.
As you update your plugins or add content to your site, your Page Load Speed is likely to change. You can keep on top of this with various tools, such as Google's own Pagespeed Insights.
Database Optimization and Maintenance
WordPress runs on a database technology called SQL (Structured Query Language).
Your WordPress database stores all your website content, such as posts, pages, media, comments, and more.
The size and complexity of this database increases over time. WordPress stores unlimited revisions of your posts. Every time you add a plugin, the size increases. Even deleting the plugin will not remove all the data stored in the database! The more you update your website, the larger the database will become.
By removing unnecessary data that has accumulated over time, you can improve the efficiency of the database and make your website load faster.
Customer Experience
Your website is often the first impression a new client has of your business. It's important to update the look and feel of your website as tastes change and as new technologies emerge.
What passed as modern and fresh a few years ago can easily look dated and stale by today's standards. Keeping the look and feel of your website fresh tells your potential customers that you care about their experience, and increases conversion rates.
Analytics Management
Imagine you spent hundreds of dollars developing your top-notch website, but you aren't getting any leads! Nobody is buying anything!
Here's where Analytics comes into the picture.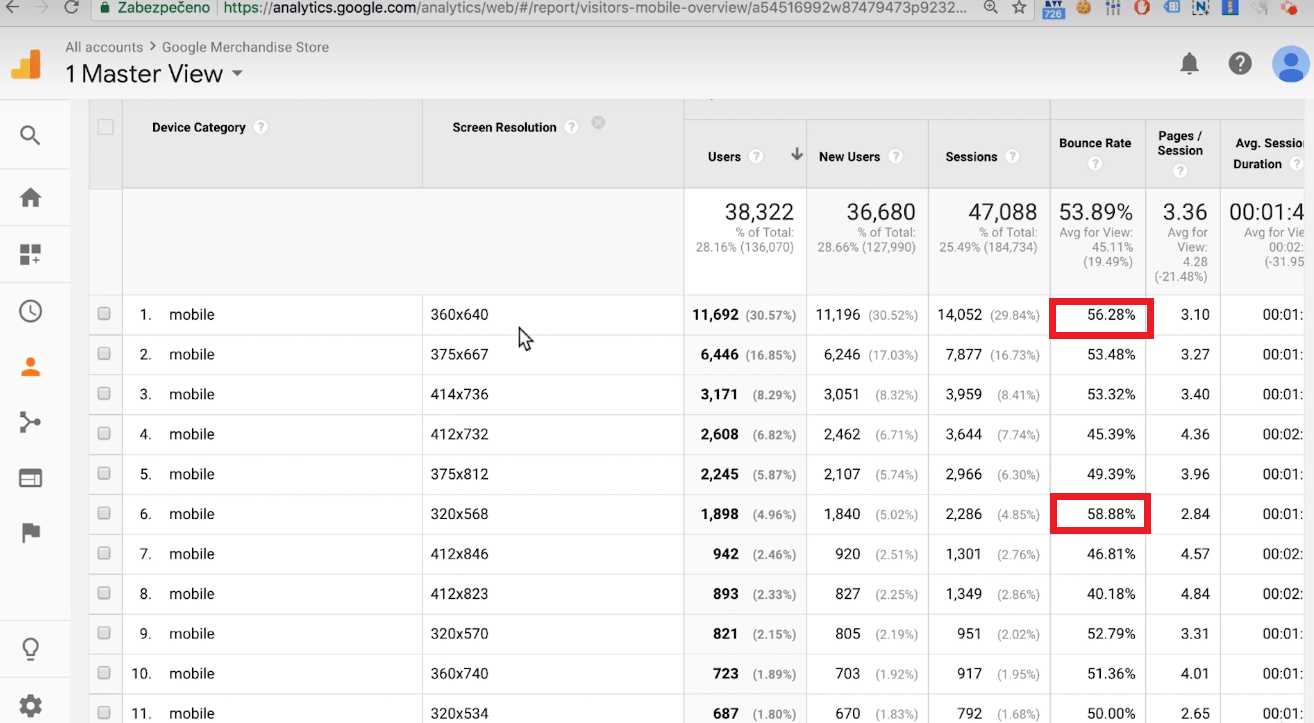 A look at the device settings for each visitor to our website reveals that certain users who are using mobile devices to access our site, have a very high Bounce Rate. Drilling down further, we can see that devices that have 360×640 and 320×568 resolutions are performing very poorly.
A quick mobile test reveals that at these resolutions, your site is not displaying properly and elements are overlapping each other! No wonder users are leaving right away…<facepalm>
This is an easy fix now that we know what the problem is.
Peace of Mind
A solid website maintenance plan will include daily backups and logs, which means even if something breaks on your website, you have the security of multiple copies of backups that you can always restore from.
You are also paying for someone to look after all aspects of security, and making sure that your website is in top shape.
And now here's a shameless plug for our our own in-house hosting and maintenance package 🙂
We offer all the above features and more, and you can get more information on our Premium Hosting + Maintenance package. We've scoured the internet, and can't find any package with more value that ours offers. But do some research and see what's out there!
What to Look for in a Website Maintenance Provider:
Essentials:
All Updates
Security Checks
Regular Backups
Monitoring Uptime
Database Optimization
Google Analytics Integration
Edit your Site from Anywhere
Constantly Maintained
Nice to Have:
Content Edits
Analytics Optimization and Analysis
Content Creation and Copywriting